Oils & Vinegars

Tides works hand-in-hand with the best farmers and processors around the globe to bring nothing but the greatest quality of organic and conventional oils and vinegars for your brand and supply.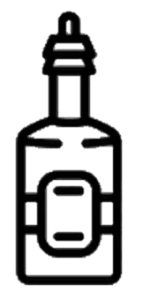 As a key oil and vinegar supplier, to not only the food industry but to a large spectrum of industry, Tides creates and sources most, if not all types of oils and vinegars.With an extensive network of farms and facilities around the globe, we can handle our customers' needs both large and small with ease.

These products are used extensively for a variety of applications outside of the food and beverage industry including but not limited to: the nutritional supplement, cosmetic, personal care, soap, and candle making industries.

Our food grade oils make ideal nutritional additions to dressings and sauces, and our extensive line of essential and fragrance oils are used primarily in flavoring, toiletries, perfumery and the dietary supplement industries.