Nuts & Seeds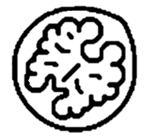 Nuts and seeds have become more and more popular in our daily lives because they are an excellent source of protein, healthy fats, fibers, vitamins, and minerals making them an ideal ingredient for a multitude of food products.

From almonds to walnuts and cases to totes and everything in between, Tides Trading is a key supplier of bulk nuts and seeds to the snack food, confectionary and baking industries.

The nuts and seeds for our products are sourced both domestically and internationally providing the highest of quality ingredients for our customers.

Tides Trading supplies both conventional, non-GMO and organic nuts and seeds in a variety of forms.    They are available in both raw and roasted, whole, sliced, diced, paste, butter, flour or meal.  We also have Kosher and Halal options.  We can provide all forms to meet your specifications.